Who We Are
FANAS PRESS for flexible packaging and film printing was established in 1998 by Abo-FANAS Family and it has been the first Flexible Packaging Company in Libya.
The family owner said, "Our first step ahead was focus on the production of the printed material and it was just using one type of color, which was printed manually by simple tools on only one type of plastic material".
Nearly two decades after establishment, we continued to strengthen our productivity, and putting in our attention to leave a good impression. We are doing our best and working hard  towards consistency in quality and provide diversity of forms of manufacturing processes and technologies, pushing our technologies and ourselves to the next level for providing the newest and latest developments within the flexible packaging industry.
---
History

As a result, this serious hardworking performance keeps us on the top in this field in our country.
Today, we have the ability to produce diversity of colors up to nine colors and print them on many different types of film materials.
1998 Start by printing plastic bags – one color.
2006 The first production line of flexible plastic packaging.
2012 The printing capacity reaches 9 colors level.
2014 Development of production lines to include canvas bags.

2017

Move to the new company headquarters and open the supply lines of supporting packing machines.
2018 Prepared a new production line for manufacturing paper cup and paper containers.
---
Philosophy & Approach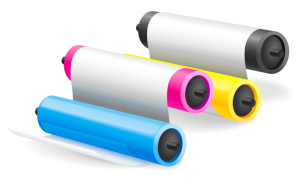 Since inception, we have worked rigorously to be recognized as the partner of choice in the development of high quality, innovative and cost-effective packaging solutions.
FANAS PRESS culture is driven by a commitment to provide customer delight.
We work on building true customer partnerships by delivering quality in our product and services, innovation in our approach and processes, while always following fair business practices with complete honesty and integrity.
Our success stems from the talented individuals that drive the company forward. A combination of experienced industry professionals, strategic partnerships and an environment that encourages new ideas and perspectives help us drive business growth and productivity.