Printing Packing Materials Services
FANAS PRESS Company manufactures a wide range of printed flexible packaging material for food and non-food packaging. We produce variety of custom designed films in form of rolls for automatic packaging, and various pouches/bags for manual packaging. OPP, OPP Met, Transparent and Metalized
Transparent & metalized film is used for food packaging such as cake, biscuit, ice cream, chocolate etc. PET with PET metalized film and LDPE or PET film with Aluminum + LDPE "3 Layers"
This film is used for packaging dry food /powder packaging, which requires a certain temperature, such as coffee and so on. PVC Shrinking Film
it is applied around a bottle of water ,soft drinks etc., it has great shrinking properties, its rate 0.3% from top to bottom and, 47% from right to left. PET film or PA film with LDPE for Vacuum
Composite of several layers, suitable for packaging products that require high barrier properties towards moisture such as coffee, yeast, dates etc. Cast PP (CPP) Transparent or Metalized
This film designed in form of rolls for automatic packaging, and various bags for manual packaging , which is a Composite of several layers, suitable for packaging macaroni, sugar,  slat,  etc. Sachet Packaging Film 100% Wood  
The sachet films are often used in the areas cosmetics and personal hygienic articles. We are offering multi-layer films with mat and shiny effects for a brilliant branding of the product. Available in (45 paper & 15 PE) & (45 paper & 15 PE) Adhesive Label (paper & PP)
FANAS PRESS is a label supplier with printing facilities in Libya, and it specializes in (Food, detergents, cosmetics, etc) packaging labels stock and adhesives. Our service is compatible with manual and automatic packaging machines. Upper Foil Lid for Water Cups
It is a printed Aluminum foil film, which used as a cover and seals PET, PP and PS cups. Non-Woven Carry Bags
High strength and reusable bags, they can be printed or unprinted to meet specific needs. It is known in the market for its attractive color combinations available. In addition, With the possibility of printing trademarks on demand. OPP one layer (Clear OPP film or Pearlized OPP film)
This type of film designed especially for automatic packaging systems, this film is used as a brand on bottle of water, soft drinks, juices and others. FANAS Company has prepared a new production line for printing and processing of the basic raw materials for manufacturing paper cup and paper containers.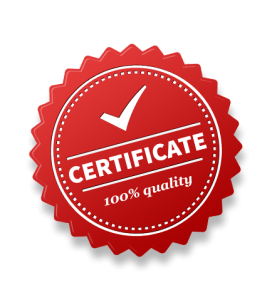 Quality & Accuracy
Since its establishment, FANAS PRESS has been striving to develop its products on the basis of the latest technological developments in the field of packaging, through the development of production processes and technologies, as well as the development of human resources. The company also relies on high quality raw materials. These materials are supplied by internationally recognized companies in compliance with international standards in terms of health safety conditions, both in food and non-food packaging. The company produces a variety of printed and non-printed films on demand, in the form of roll rolls used in automatic packaging, or bags / bags used for manual packaging.
Manufacturing and printing on demand
A wide range of  flexible packaging material.
For any inquire about FANAS PRESS printing and manufacturing service, please contact us (Mail or Call) to find out more. We will be happy to provide the best offers and prices that meet your industrial needs.